Dale Kroop
Director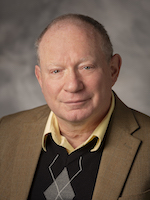 Mr. Kroop has been the Executive Director of the Hamden Economic Development Corporation for over sixteen years and the Managing Member of Community Resource Management for over twenty years. In both of these roles, he has managed redevelopment and brownfield projects, manages business incentive programs, writes and administers State and Federal grants, has been responsible for Marketing, Neighborhood Revitalization, Business Cluster Programs, Workforce Development initiatives and is a good friend to the community.
He has written and/or administered over $110 million dollars in grants funded by State and Federal programs throughout the State of CT. Mr. Kroop has managed all statutory requirements including environmental reviews/assessments, finance, labor, procurement, and Equal Opportunity. Mr. Kroop manages architects, engineers, planning and environmental consultants, etc.  He is experienced in several Connecticut programs (Urban Act, Manufacturers Assistance Act, STEAP, and Brownfields Funding) and federal programs such as EDA, EPA, CDBG, HOME, HUD 202, and human services, as well as quasi-public projects such as those funded by CDA, CHFA and the Federal Home Loan Bank.  He has also managed local business incentive programs, Workforce Development and small business education programs.
Mr. Kroop has had significant experience is securing financing for and developing housing for low and moderate-income senior citizens. He also previously served as the Executive Director of the Morris Housing Authority for ten years.
Mr. Kroop serves on boards of many organizations. He is currently the co-chair of the Economic Development Committee of the Greater New Haven Chamber of Commerce. He is a past President the CT Economic Development Association and the CT Community Development Association. He is the author of the Grant and Proposal Writing Workshop.
Mr. Kroop has a Bachelor's degree from Southern CT State College and a Master's Degree in Urban Studies from Southern CT State University. He is a certified Business Incubator Manager.