Rehabilitation Services for the Greater New Haven Area and Connecticut
Every Path to Recovery is Unique
Let our expertise and individual care guide your every step of the way.  Let over 40 years of expertise guide you towards recovery.  Make the path back to your best self easier with the help of Whitney Center's highly trained and experienced team.  You'll find one-on-one attention and personalized care that you won't find at larger facilities.  Our goal is your goal – to get you home as soon as possible.   
Rehab at Whitney Center:
Physical, occupational and speech therapies
Private rooms
Orthopedic aftercare and recovery support for CHF, stroke, COPD and other medical illnesses
Multiple healthy dining options including onsite chef-prepared meals
Access to the pool and fitness center
Massage therapy
State-of-the-art equipment
A team that has the experience and ongoing training that creates quality service and more successful outcomes
Pets can visit
We accept most insurances
The best part is you don't need to be a resident to take advantage of our outstanding rehabilitation program.  Whitney Center serves the Greater New Haven area and Connecticut providing onsite rehabilitation services including physical, occupational, speech and aquatic rehab therapies.  For more information on our rehabilitation services call (203) 848-2650.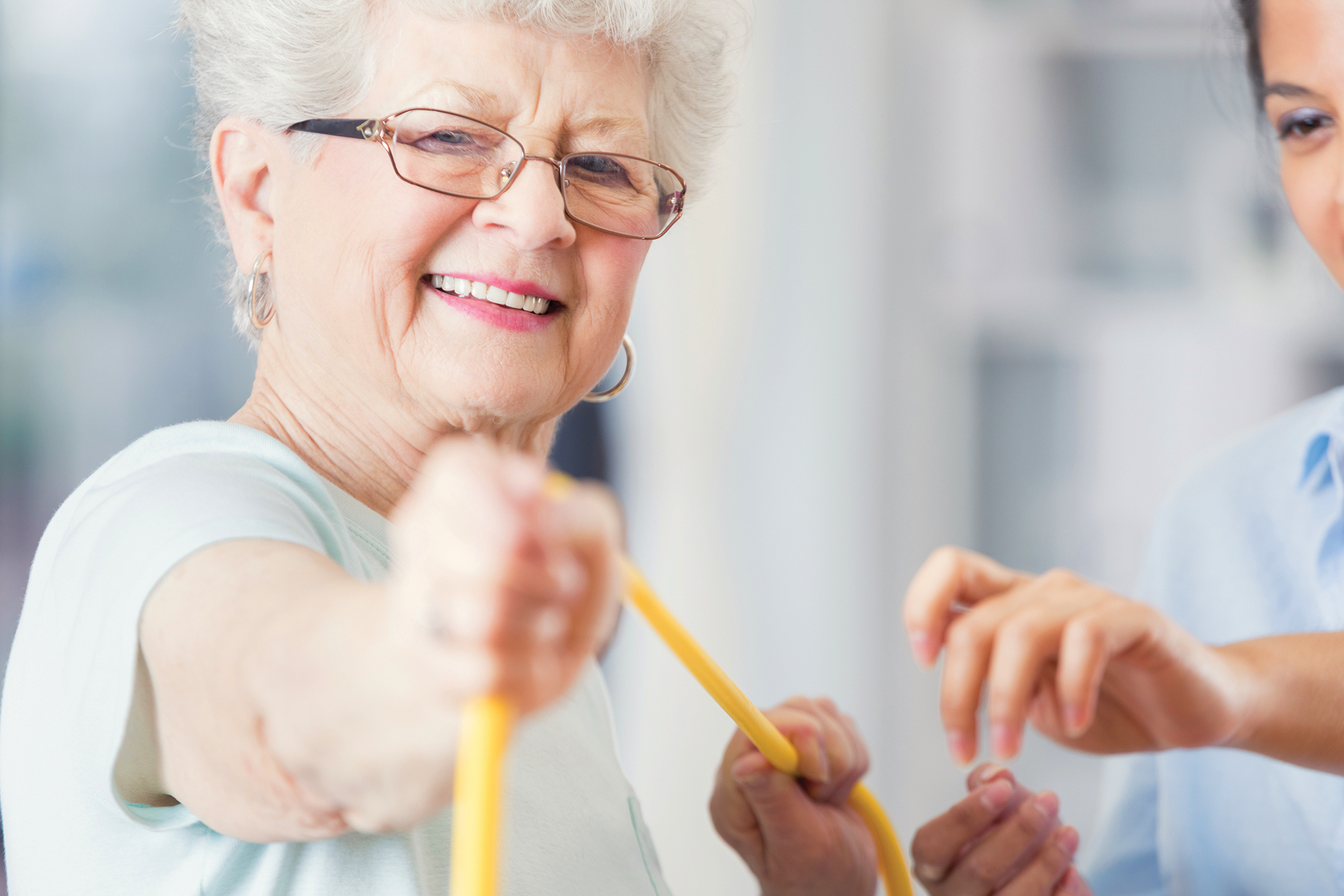 Whitney Center partners with a qualified therapy firm to provide onsite rehabilitation services such as physical, occupational, speech, and aquatic rehab therapies. These services are rendered in the Health Center and in our Outpatient Rehab suite.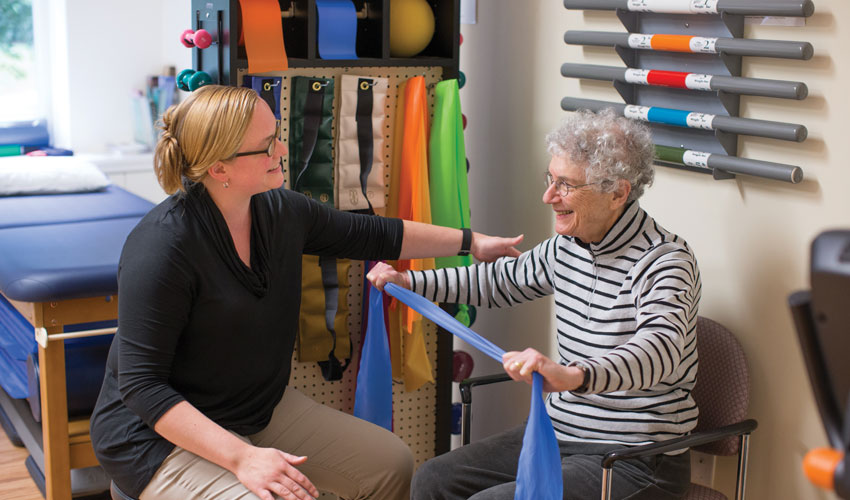 Find out more about our Rehabilitation Services (203) 974-0048