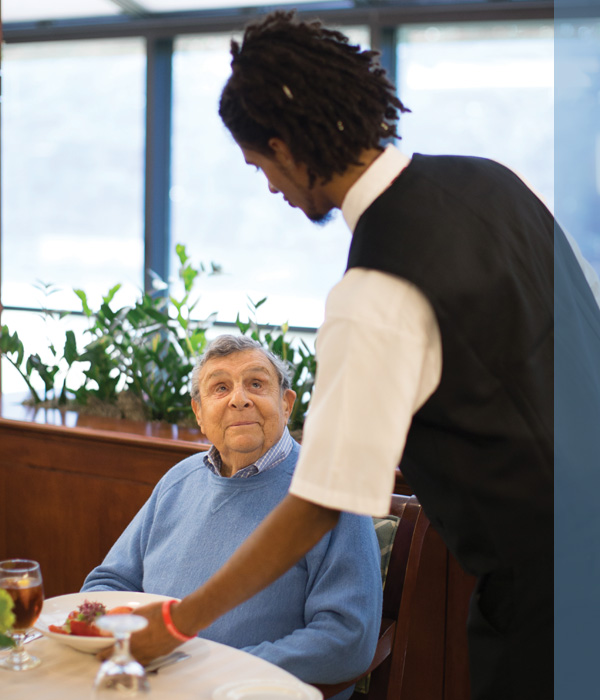 Hospitality is Always on the Menu
Each day the Whitney Center culinary team creates delicious, nourishing meals from fresh ingredients in a variety of dining options. The team takes pride in a "from scratch" approach and in using Connecticut's wonderful fresh foods whenever possible.
Enjoy a wide variety of menu options and a bottle of wine in the Center Stage Restaurant.
Soups, wraps, paninis, grinders, and more are on the casual menu of The Bistro. Eat in, or take your fresh meal to go on a busy day.
You'll find appetizers, sampler platters, individual pizzas, and of course, drinks to share with friends in The Pub.
Reserve the private dining room when you want to entertain friends or the whole family.
For more information on our dining experience or to set up a personal tour call (203) 974-0001.


The Dining Team at Whitney Center is committed to providing diverse menus created using only the freshest, local ingredients. Come gather with friends and family in our dining venus and join our ever-growing community.

Thomas Hudson

Director of Dining