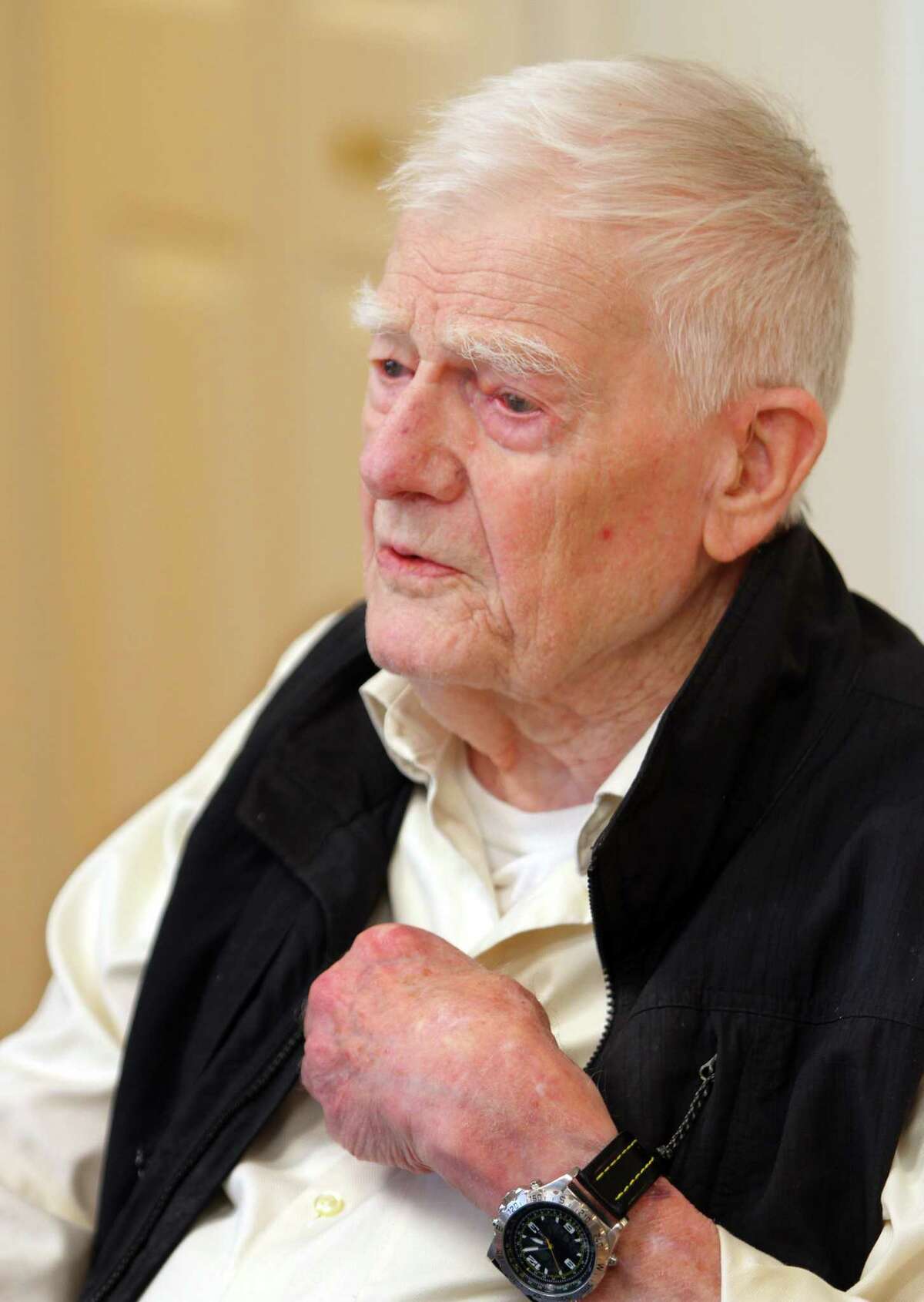 George Ongley, a WWII veteran who served in the US Navy, joined up with several other WWII vets, to speak about their time in the military ahead of Veterans Day. Christian Abraham/Hearst Connecticut Media
Whitney Center residents Herbert Kaufman, George Ongley, Mischa Schwartz and Carol Yohans Jr shared their stories on Veterans Day at a Veterans Day ceremony held annually at Whitney Center.  
To learn more please use the links below.
https://www.nhregister.com/news/article/Veterans-Day-CT-World-War-II-Whitney-Center-17567706.php#photo-23148065
https://www.ctinsider.com/news/article/Veterans-Day-CT-World-War-II-Whitney-Center-17567706.php#photo-23148071